Looking For More Traffic, More Clicks And Bigger Profits? Here's The Solution You Need...
"Discover The Smart Way To Grab Attention, Engage Your Visitors To Drive More Traffic, Boost Clicks and Increase Sales & Profits!"
(Watch The Video to Find Out Why You Need Conversion Gorilla And How It Can Transform Your Business In Minutes!)
Sell More Products And Boost Conversions Using The Proven Power Of Scarcity.
Promote Offers, Time Sensitive Discounts and Show Coupon Codes To Max Sales.
Drive and Direct Traffic To Your Affiliate Promotions and Time Sensitive Deals.
Display Simple Notes To Visitors, Say 'Hi' With Welcome & Thank You Messages.
Works On Any Type Of Website Including Landing Pagers, Blogs, Shopping Carts Etc.
You Can Use Conversion Gorilla To Boost Conversions & Clicks on ANY Kind of Site...















Discover Conversion Gorilla's Key Profit Boosting Benefits at a Glance...
Grab Attention & Engage Your Visitors
Create your first Conversion Gorilla bar in just 2 minutes with our easy to use visual customization tool. Use the standard Message Bars for attention grabbing announcements, site news, product updates and much more.

You can then easily add the bar to your page(s) by just adding a single snippet of code.
Boost Opt-Ins and Sales With Countdowns
You can add fixed date or evergreen countdown timers to your bars to create visual scarcity. Great for boosting conversions to time sensitive offers, landing page opt-ins and giving your new/launching products that extra push to ramp up profits.

Each timer can be customized further and you'll have a wealth of extra features "under the hood" to maximize your timer's impact.
Drive Traffic Anywhere And Get The Clicks
Choose Conversion Gorilla's Traffic Bars and add a fully customizable button to your bars. Drive visitors to new offers, other pages on your site, landing pages, affiliate offers and much more.

These can also be combined with countdown timers for maximum click through rates and you'll be able to see your bar impressions and button clicks at a glance for all your bars right inside your dashboard.
Create Awesome Looking Bars With Point & Click Customization Inside Your Dashboard.
With Conversion Gorilla everything is simple and fast!
Use the integrated wizard feature to create any kind of bar and configure it's settings in just minutes. Zero coding required.
Creating A New Bar Takes Less Than 2 Minutes - It's Easy To Do!
Bars can be configured to appear at the top of your pages or at the bottom, their appearance can be triggered based on any of these "triggering" options:
Immediately on Page Load

After X Seconds Of Time On Page

After X Percentage Of Screen Scroll

Only If Visitor Has Come From A Specific Site or URL

If Visitor Is About To Leave Your Page (exit intent)
Bars are not locked to specific sites or pages which means you can add the same bar across multiple page and/or different websites. Once added to a page you can then update or edit them from within your dashboard and the changes on the site will be reflected immediately (a huge potential time saver.)
Check out the live demos below:
[EACH DEMO WILL OPEN IN A NEW TAB]
Watch The Demo Video Below To See Just How Easy Conversion Gorilla Is To Use...
Boost Conversions, Clicks & Sales Today!
Powerful Features That Will Accelerate Your Sales Growth And Ability To Control Traffic!
Awesome Attention Bars
Beautiful, fully customizable bars to match the look and feel of your site.
Click-Getting Traffic Bars
Proven to deliver 700% more clicks than regular on page links/buttons.
Evergreen Countdown Timers
Hands-free 'set and forget' scarcity to create consistent, higher conversion.
Fixed Date Countdown Timers
Perfect for planned product launches or fixed date expiring special offers.
Smart Triggering Options
Display bars at exactly the right time for maximum effectiveness.
Clever Visitor Targeting
Makes controlling who sees your bars and when they see them easy!
Exit Intent Technology
Squeeze the maximum ROI from your traffic and save sales with exit offers.
Fully Customizable
Control everything from the visual bar building wizard in your dashboard.
Fast, Flexible & Fun Conversion Gorilla Has Everything You Need All In One Place!
Regular Height Message & Traffic Bars
Regular height bars are great for single text lines, simple messages such as welcome messages, delivering coupon codes or highlighting deadlines.

These simple and unobtrusive bars work great to get your message across but without overshadowing your page's content.

Full Feature and Hero Sized Bars
You can command even more attention and display additional messages/info with these extended height bars.

You can include a headline or message along with a secondary call to action text line making them a great option for Traffic Bars, promoting affiliate offers and much more.
Smart Bar Positioning & Behaviors
Position bars at either the top or bottom of your pages. Choose if your bars should sit at the top of your page and push down the page content or have it float/scroll above your page's content staying in the visitor's eyeline at all times.

Flexible bar "triggering" (when the bar appears) also ensures your visitor only sees the bar at exactly the right time (without it being intrusive)
10 Reasons To Say 'YES' Right Now!
Fully Hosted Platform - Nothing To Install...

Easy To Use Wizard - Build In 2 Minutes!

Explode Your Click-Thru Rates

Convert More Visitors Into Customers
Add Once - Edit Anytime (on the fly editing)

Free Platform Updates For Life Guaranteed

Countdowns, Exit Intent Plus+ Smart Triggers

30 Day, 100% Satisfaction Guarantee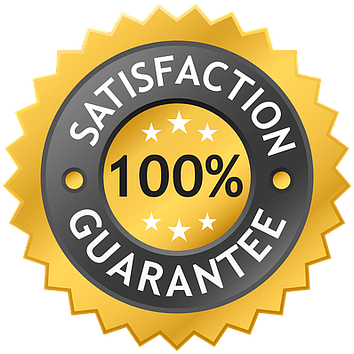 Try Conversion Gorilla for 30 Days Risk Free
If you need attention grabbing, click getting, scarcity boosting smart bars to grow your business and boost your profits we know you'll love Conversion Gorilla. It's super easy to use, requires no special design skills and can be mastered in just minutes...

In fact we're so confident that you will absolutely love Conversion Gorilla but just in case there's the remotest possibility you don't agree, then we are offering a 30-Day, no questions asked, no hoops to jump through same day money-back guarantee... So Why Not Get Started Today!
Lock In Your Discount Before It's Too Late...
Try it Risk Free for 30 Days ... Hurry Act Now!
Frequently Asked Questions...
How Many Sites Can I Put Conversion Gorilla On?
There are ZERO limitations, you can use Conversion Gorilla on an unlimited number of your personal sites. Each individual bar can be placed on multiple sites/pages at the same time.
How Many Active Bars Can I Create?
You can create up to 10 bars in your account that will be active at any one time. This includes ANY combination of attention bars and traffic bars. If you need more, we have an easy upgrade option to go 'Unlimited' during your account creation process.
Do You Offer Any Guarantees?
Of course – if you're not happy with Conversion Gorilla, we don't want your money. You get 30 days to try out the platform. If you're not satisfied, just let us know and we'll send you a refund.
Do You Offer Any Help or Support?
Yes we do! Our friendly support team will be happy to help you via our support desk or email anytime you need to get in touch. We also have detailed, product and set up Q&A area with training you can refer to at anytime.
What's With This Crazy Low Price?
You're clearly someone with their finger on the pulse because you've found us at exactly the right time! Right now we're rapidly growing our user base - And we've put together a great value deal to welcome folks onboard. As a result you get to join us today with a deeply discounted account.
Just don't wait too long this deal is gone very soon
How do I get the bars working on my site(s)?
You simply copy a little code snippet that you get from your Conversion Gorilla dashboard and paste it into the webpage's code. We also recommend a FREE WordPress plugin you can use on your blog that can add the snippet to multiple pages, posts, categories and more all at the same time.
Can I Use Bars To Collect Emails?
Yes You Can! It's not a standard feature but we do offer an 'add-on' that turns regular bars into powerful 2-step lead capture bars - They work great. Make sure to check out the offer once you've picked up Conversion Gorilla here.
Can I use bars for social media campaigns?
Yes You Can! Like email collecting bars, social media bars to collect likes, follows, shares and even click to call via Skype are available via a low cost 'add-on' option you'll see once you've picked up Conversion Gorilla from this page.

ALL TRADEMARKS AND LOGOS ARE THE PROPERTY OF THEIR RESPECTIVE OWNERS. THIS SITE AND THE PRODUCTS AND SERVICES OFFERED ON THIS SITE ARE NOT ASSOCIATED, AFFILIATED, ENDORSED, OR SPONSORED BY ANY BUSINESS LISTED ON THIS PAGE NOR HAVE THEY BEEN REVIEWED TESTED OR CERTIFIED BY ANY OTHER COMPANY LISTED ON THIS PAGE. THE RESULTS SHOWN ARE NOT TYPICAL AND RESULTS WILL VARY BASED ON YOUR MARKET, YOUR EFFORTS, COMPETITION AND MANY OTHER FACTORS OUTSIDE OF OUR CONTROL.

IMPORTANT USER LICENSE AGREEMENT: CONVERSION GORILLA SOFTWARE IS FOR PERSONAL/COMMERCIAL USE ONLY. IT CAN BE USED IN CONJUNCTION WITH ALL THE WEBSITES YOU/YOUR COMPANY OWNS. IT CANNOT BE USED ON BEHALF OF A 3RD PARTY, INCLUDING CLIENTS AND/OR CUSTOMERS. IF YOU HAVE CLIENTS WHO WOULD BENEFIT FROM OUR SOFTWARE WE SUGGEST YOU RECOMMEND IT TO THEM AND ASK THEM TO CREATE THEIR OWN ACCOUNT THAT YOU CAN MANAGE FOR THEM OR PURCHASE AN AGENCY LICENSE FROM WITHIN YOUR ACCOUNT DASHBOARD. ANYONE FOUND USING THEIR ACCOUNT IN BREACH OF THIS POLICY WILL FORFEIT THEIR ACCOUNT.
© ConversionGorilla.com a Promote Labs Inc. Company - All Rights Reserved